For saint valentine's day let's salute the alliances of heart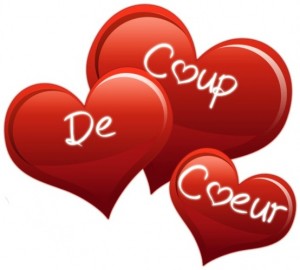 Created in 2014, the "Alliances du Coeur" is an association of patients, regrouping 7 000 patients, supported by the National Authority of Health under the theme "The Day of Heart is bringing together all lovers of heart on Saint Valentine's Day" for a course, held in different towns in France. It is again based on the theme "The day of Heart 2015" and is dedicated on cardiac insufficiency, a scourge, disregarded by the general public, is affecting one billion French. It is leading to 150 000 hospitalizations per year, and is holding the sad record of being the first reason for hospitalizations of adults.
While last year, three towns had received the keys of heart, there will be this year six towns being involved in this event among them are : Neuilly-sur-Seine, La Rochelle, Dôle, Montbéliard, Toulouse and Strasbourg.
The programme of these festivities contains : Round Table Talks, conferences, workshops on cardiac insufficiency, addressing the different aspects of this disease without forgetting sexuality related cardiac insufficiencies. The debates are lead by professionals of health and are continuing in a convivial atmosphere appropriate for this so special Saint-Valentine's day.
The Cardio-Vascular Research Foundation-Institut de France is giving all its warmest support for this event. Being much involved in this subject of cardiac insufficiency, to which it has dedicated this year the Prix Danièle Hermann, so that finally the research works will be assured around this pathology.
Wishing you a very happy Saint Valentine's Day under the sign of heart, as the poet once wrote « The worst of heart diseases is not to have any. »
                           All practical information on "La journée du Coeur" can be found on the website : www.journeeducoeur.org
---
← Previous news
Next news →