« Nathalie» receives the award for the campaign for citizenship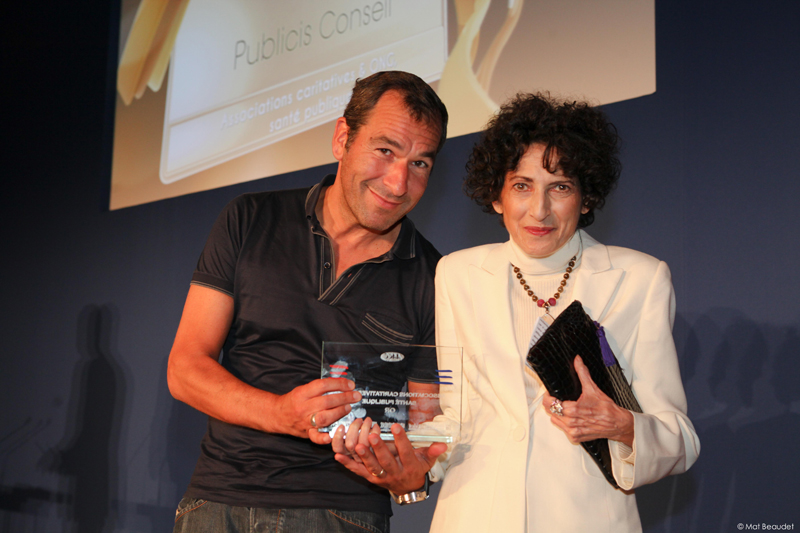 Olivier Altmann Publicis Conseil and Danièle Hermann
This award, created in 2005 by the Association of the Communication consultancy Agencies , supported by the Assemblée Nationale, for the campaign for citizenship is aiming to promote communication campaign intended to ameliorate individual or collective behaviour.
This prestigious price was awarded to the Conseil Regional d'Ile de France during the presidency of Mr. Jean-Paul Huchon Itis supported by several partners of renown (BNP Parisbas, France Télévisions, La Chaîne parlementaire, Metronews, Brief and the Conseil Régional d'Ile de France) who are organizing a range of actions around this event. This year was honoured the film "Nathalie" played by Julie Depardieu. A chocking spot, intended to alert young women for that epidemic of cardio-vascular diseases.
For the pertinence of its message on public health "Nathalie" has won two prices: the Prix Santé Public and the Grand Prix of the campaign for citizenship.
Again a big merci to Publicis Conseil and to Julie Depardieu, who have generously and graciously made of this film a collective success for "The Heart of Women".
---
← Previous news
Next news →