Make a donation ISF
  Make a donation ISF (Solidary tax on wealth) to the Cardio-Vascular Research Foundation-Institut de France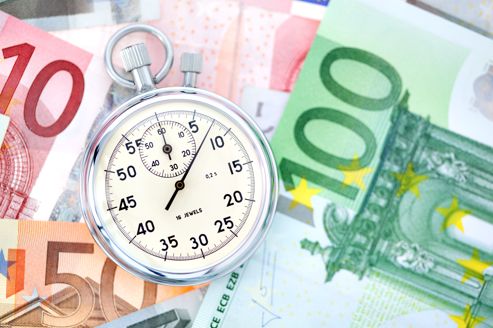 A donation to a foundation represents a real engagement of solidarity and is a fiscal opportunity to reduce your ISF. By transforming your tax into a gesture of solidarity for encouraging research on cardio-vascular diseases, you are really giving a supplementary chance for research to win.
75 % of your donation to the Cardio-Vascular Research Foundation-Institut de France can be deducted from your ISF.
Why should you help research on cardio-vascular diseases ?
Public health is a priority,, because cardio-vascular diseases are today the first reason for death worldwide, they are the second one in France, and the first one for women.
Facing this cry of alarm, The Fondation Recherche Cardio-Vasculaire Institut de France wants to finance audacious research work, which will encourage new high target techniques like heart transplantation, stem cells, artificial heart. A research, equally adapted for men and for women for precise, targeted, active and well tolerated drug therapies of tomorrow. In the end, a research which taking into account the determining factors of our good cardio-vascular health and which is integrating nutrition as being a major player.
Because we have the merit of getting your confidence, we are engaging ourselves to : 
–       Sending to you a fiscal receipt receipt in the following days of reception of your donation
–       To answer all your questions and our financial expert of the foundation is therefore at your disposal
–       Guaranteeing you our moral guaranty irreproachable in handling your donations, which are dealt with by the Institut de France
Scale of the ISF 2014
The scale ISF 2013 is extended for the ISF 2014
   Limit for each tranche                                       Rates applied

        From 0 to 0,8 M€                                                      0%
        more than 0,8 to 1,3 M€                                     0,50 %
        more than 1,3 to 2,57 M€                                   0,70 % 
        more than 2,57 to 5 M€                                      1%
        more than 5 to 10 M€                                         1,25 %
        Higher than10 M€                                              1,50 %
 The dates for declaration and payment of the ISF 2014 have not yet been communicated.
The break-even point of exoneration is maintained at 1,3 M €, but taxpayers exceeding this limit will be taxed from 0,8M € on. ISF-deductible donations 2014 will be those, made between the date of your declaration of the ISF 2013 and that of your declaration of ISF 2014.
There is discount being applied for heritage with the net taxable value between 1,3M € and 1,4M €. The calculated ISF should be reduced to an amount equal to 17 000€ minus 1,25% of the net taxable value of the heritage.
---
← Previous news
Next news →