2016 : A year to be open-hearted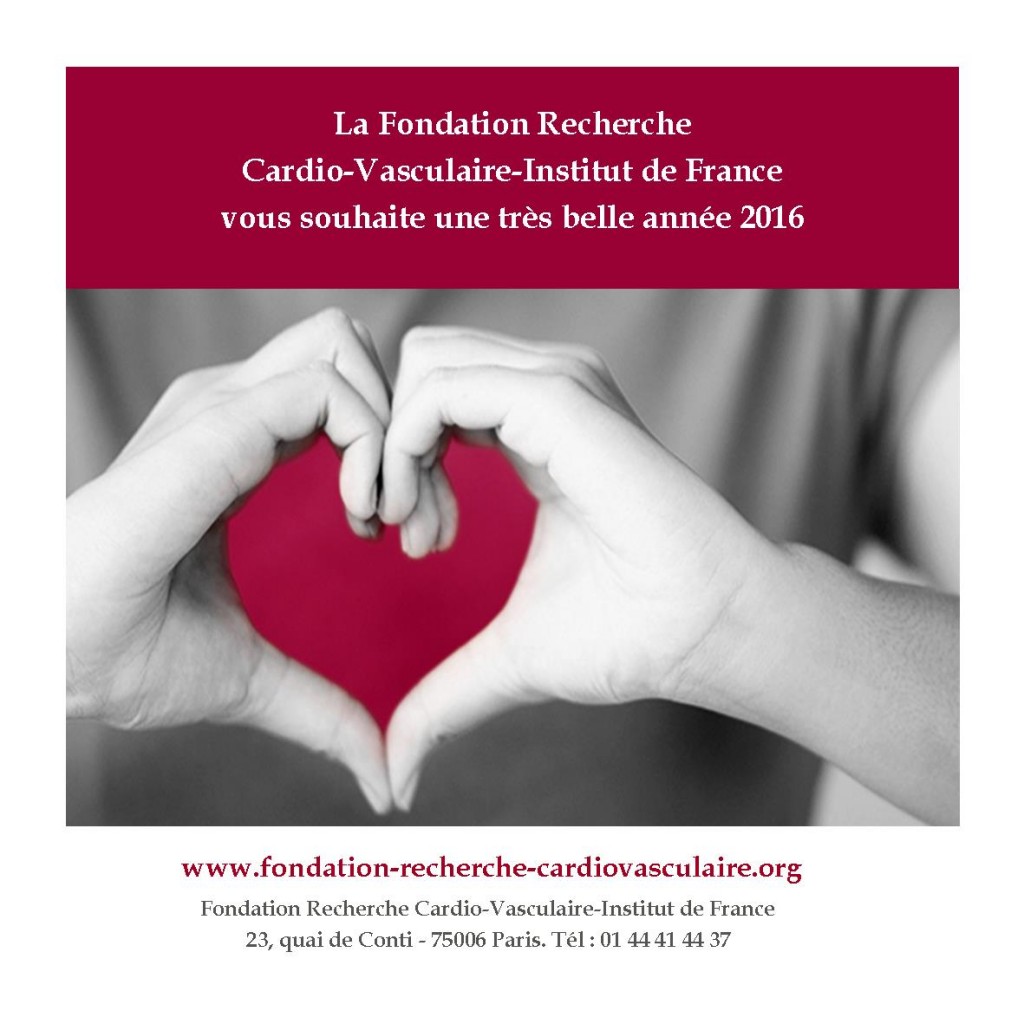 The French Foundation for Cardiovascular Research wishes you a very happy 2016
Following a difficult 2015, we are looking forward to 2015 with hope, hope in a fresh start together. As far as the Fondation Recherche Cardio-Vasculaire-Institut de France is concerned, 2015 will be the year in which a long-held dream becomes a reality. This dream – that of greater research into cardiac health issues as they specifically affect women – is one that was dear to our very much missed  Founder and President, Madame Danièle Hermann, who fought for improved cardiac health for women right throughout her life..
All this would not have been possible without our first scientific advisory board which is dedicated to furthering research programs specifically devoted to cardiovascular diseases in women. It was thanks to this that in November 2015 we made the first call for research proposals in France and Europe to specifically focus on female cardiac health. The  « Danièle Hermann cœurs de femmes » Research Program will offer a prize to a research team that is engaged in research, whether basic, clinical or epidemiological in nature or which focuses on the healthcare system. The winner will be announced in February 2016 at the Institut de France. They will be awarded a research grant of 50,000 euros.
Everybody at the Fondation Recherche Cardio-Vasculaire-Institut de France (

the French Foundation for Cardiovascular Research)

wishes you a happy and fruitful 2016. May it be a year of your heart's desires!
---
← Previous news
Next news →