2017: A NEW YEAR at the heart of the world of research
The French Foundation for Cardiovascular Research

 would like to offer you its best wishes for 2017! We wish you health, happiness and success for the coming year. It's another year in which our Foundation will once again throw itself into promoting and supporting research into cardiovascular health – all made possible by your generosity. Our cutting-edge research programs are led by top researchers who are dedicated to putting the fight against men's and women's cardiovascular illnesses on an equal footing.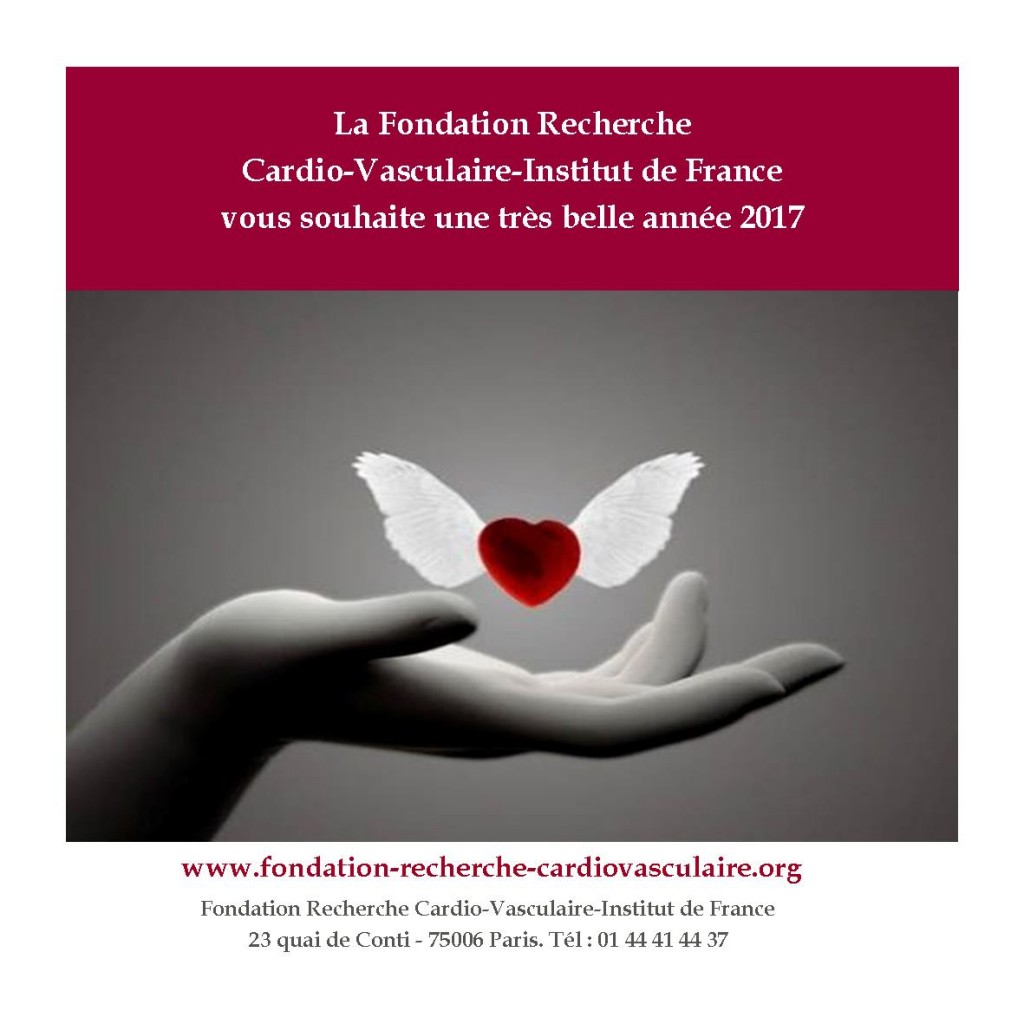 ---
← Previous news
Next news →